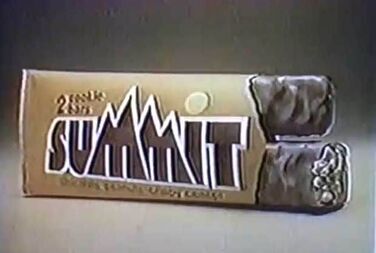 Summit Cookie Bars were hybrid cookie and candy bars. The tagline claimed, "You'll love it 'cause it's chocolate, peanuts and...light!" This cookie/chocolate bar was similar to a Kit Kat — a perfect blend of two layers of wafers enveloped in milk chocolate — but with the addition of crunchy roasted peanuts.
Ad blocker interference detected!
Wikia is a free-to-use site that makes money from advertising. We have a modified experience for viewers using ad blockers

Wikia is not accessible if you've made further modifications. Remove the custom ad blocker rule(s) and the page will load as expected.