Squeezit was a fruit-flavored soft drink made by General Mills and marketed from the mid-1980s until the middle of 2001.[1] The drink came in a plastic bottle[2] that the drinker had to squeeze in order to extract the beverage from its container, hence the name. While there are no plans to restart production of squeezeits, an online petition to bring about their return has received over 6,000 signatures.[3]
Each flavor had a different character intricately designed into the plastic bottle. It came in multiple flavors and editions, one of which contained "color pellets" that the drinker dropped into the bottle to change the color of the Squeezit. The Flavors included Chucklin' Cherry, Berry B. Wild, Grumpy Grape (later changed to Gallopin' Grape), Silly Billy Strawberry, Rockin' Red Puncher, Mean Green Puncher, Smarty Arty Orange, and Troppi Tropical Punch. For a limited time there were mystery flavors in Black Bottles where you had to guess the flavor. Presumably, the flavor was Kiwi Strawberry. Also, there was Life Savers Squeezit, featuring flavors such as Wild Watermelon, Blue Raspberry, and Tropical Fruit.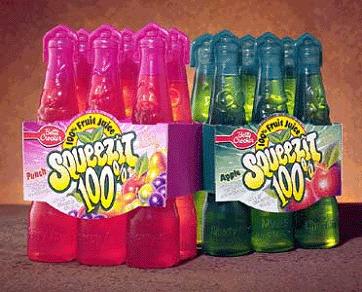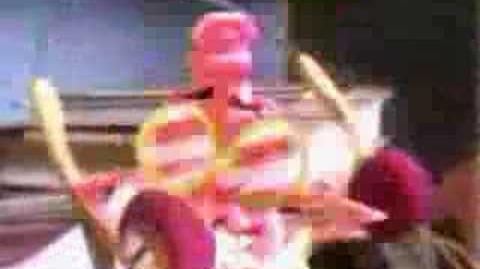 Ad blocker interference detected!
Wikia is a free-to-use site that makes money from advertising. We have a modified experience for viewers using ad blockers

Wikia is not accessible if you've made further modifications. Remove the custom ad blocker rule(s) and the page will load as expected.